How to Repair the Concrete Around Your Pool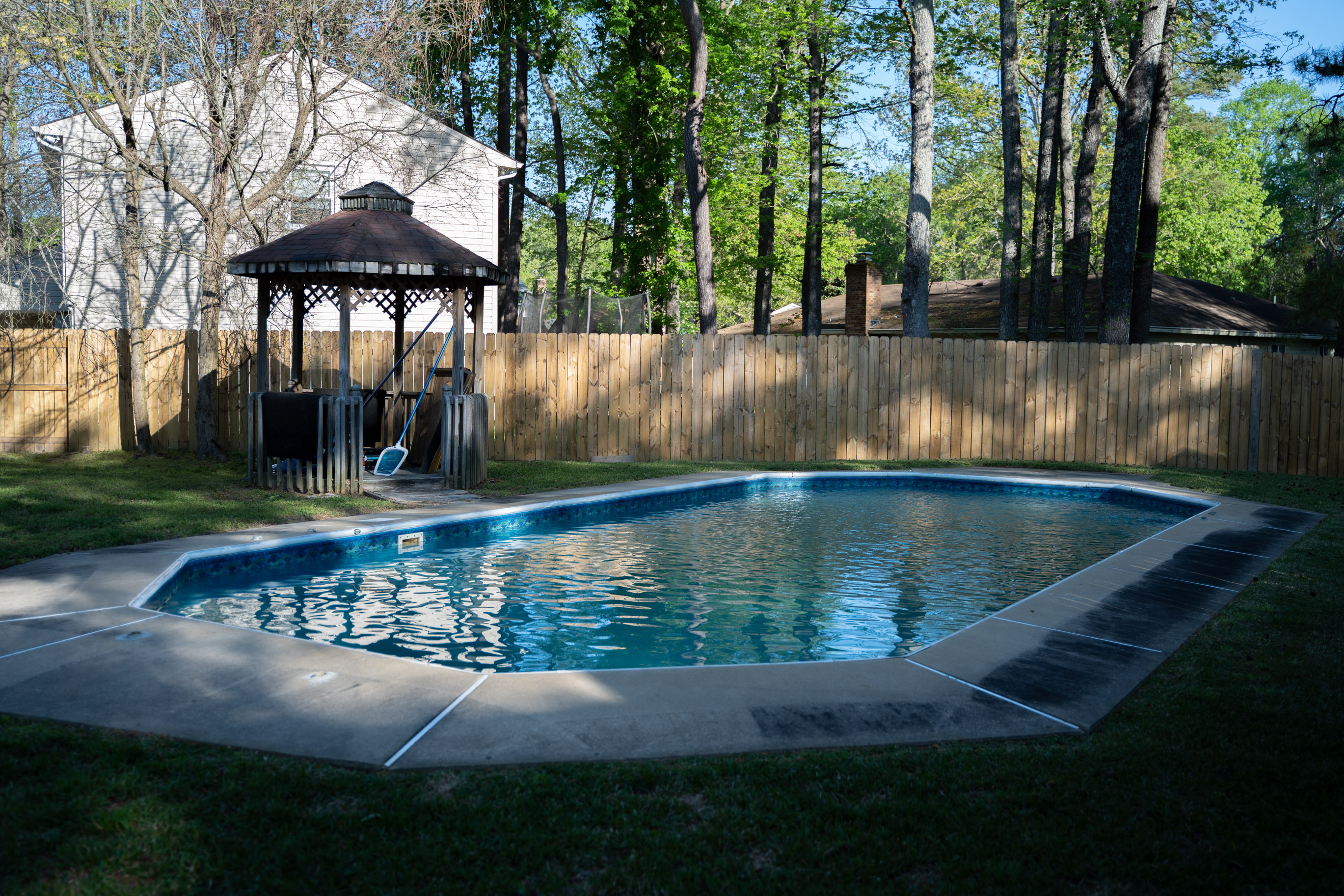 Your family spends a lot of time outdoors in Florida, especially if your home has a pool. So, it's important to have those spaces looking the best.
In fact, it's your responsibility as a pool owner to ensure that it's safe and well-maintained.
If your concrete pool deck is cracked, sinking, or uneven you're putting your family's safety at risk. A stubbed toe is the least of your concern when the slabs in question surround your pool.
In this article learn why your pool deck concrete is prone to damage and discuss why addressing the problem sooner rather than later is essential.
---
Why the Concrete Around My Pool Is…
The slabs around your pool deck are sinking for the same reason all concrete slabs sink. The soil beneath the slab washes out and can no longer support its weight.
Pool deck slabs, however, often damage faster since they are constantly surrounded by water.
Below are common pool deck problems you may notice and some ideas on how to fix them.
Cracking
Cracking in your concrete slab is often the first symptom of the problem. When the soil beneath washes out, the slab begins to settle unevenly, causing cracks.
What to Do: 
Regrade Yard – When your pool was installed, your yard should have been graded to drain away from both your pool and your home's foundation. With time, however, the grade can change causing water to run toward these areas instead of away. Water, especially strong surges after a hurricane, causes a washout beneath concrete slabs. Directing water away from your pool can help eliminate this problem.
Lift Slab – To ensure the problem doesn't get worse, fill the void with a material that won't wash out. This better supports the slab  and can sometimes close the crack when properly leveled. Make sure you choose a company using a material that's both waterproof and environmentally friendly.
Sinking
A sinking slab around your pool deck is probably the most dangerous problem a pool owner could have. A sinking slab means uneven edges, which is an obvious tripping hazard. The last thing any pool owner wants is to watch a child or elderly loved one injure themselves by tripping and falling in.
What to Do:
Lift Slab  – The only way to permanently solve the tripping hazard is to lift and level the slab. Choose a team with experience working with Florida soils and around pool decks. The solution should also be waterproof because, in addition to general washout, concrete slabs near the pool deck are constantly wet.
Redirect Gutters – Moving water away from the concrete slabs surrounding your pool helps eliminate washout. Downspouts move water away from the home, but to avoid being near a pool deck, they may need to be buried and relocated.
Chipping & Crumbling
The reason your pool deck concrete is experiencing chipping and crumbling most likely has to do with a combination of extreme temperature, constant moisture, and perhaps improper construction.
While chipping and crumbling are less common in Florida than in colder climates, it does still happen.
What to Do:
Resurfacing – Resurfacing, or adding a thin layer of cement to the top of existing cement, is a quick fix to repair crumbling concrete. Although it will have your concrete looking new again, the solution only lasts a limited amount of time.  
Repouring – Repouring concrete is often a better solution. Choose a reputable company with experience pouring around a pool where moisture is ever-present.
Too Hot
We've all experienced hot concrete that burns our feet. Although unpleasant, it's certainly not uncommon.
Concrete easily heats up from exposure to the hot sun, making walking barefoot impossible.
Below are some solutions to keep cool.
What to Do:
Add Shade – Consider adding a bush or small tree near your concrete to provide shade from the hot rays. Be careful not to plant trees too close to concrete. Tree roots can extend out 2 to 3 times past the foliage and cause problems for concrete. An umbrella or retractable canopy is also an option.
Add a Rug – For a quick fix, an outdoor rug adds a respite from the heat as well as being a fun accent piece. Many options are waterproof and some offer protection from sun fading.
Slippery
Any parent knows, no matter how many times you say it, kids will run around the pool. Taking steps to ensure the pool deck is less slippery can help prevent falls and keep everyone safe.
What to Do:
Non-Slip Coating – Adding a coating on top of your pool deck is one of the easiest ways to fix the slip problem. While there are several products on the market, they all aim to increase friction on the pool deck surface when wet. Some coatings also claim to keep temperatures low.
Pool Mat – Similar to a coating, a pool mat is a physical mesh-like material placed on top of the pool deck to add traction. The mesh allows water to flow through it but doesn't absorb water or get moldy. This is an easy solution, but the aesthetics can be off-putting to some.
---
Why Fix It Sooner Rather Than Later
The pool is often the highlight of your home's backyard. But living with damaged concrete around your pool deck often ruins the experience.
Learn why repairing it quickly is important.
Tripping Hazard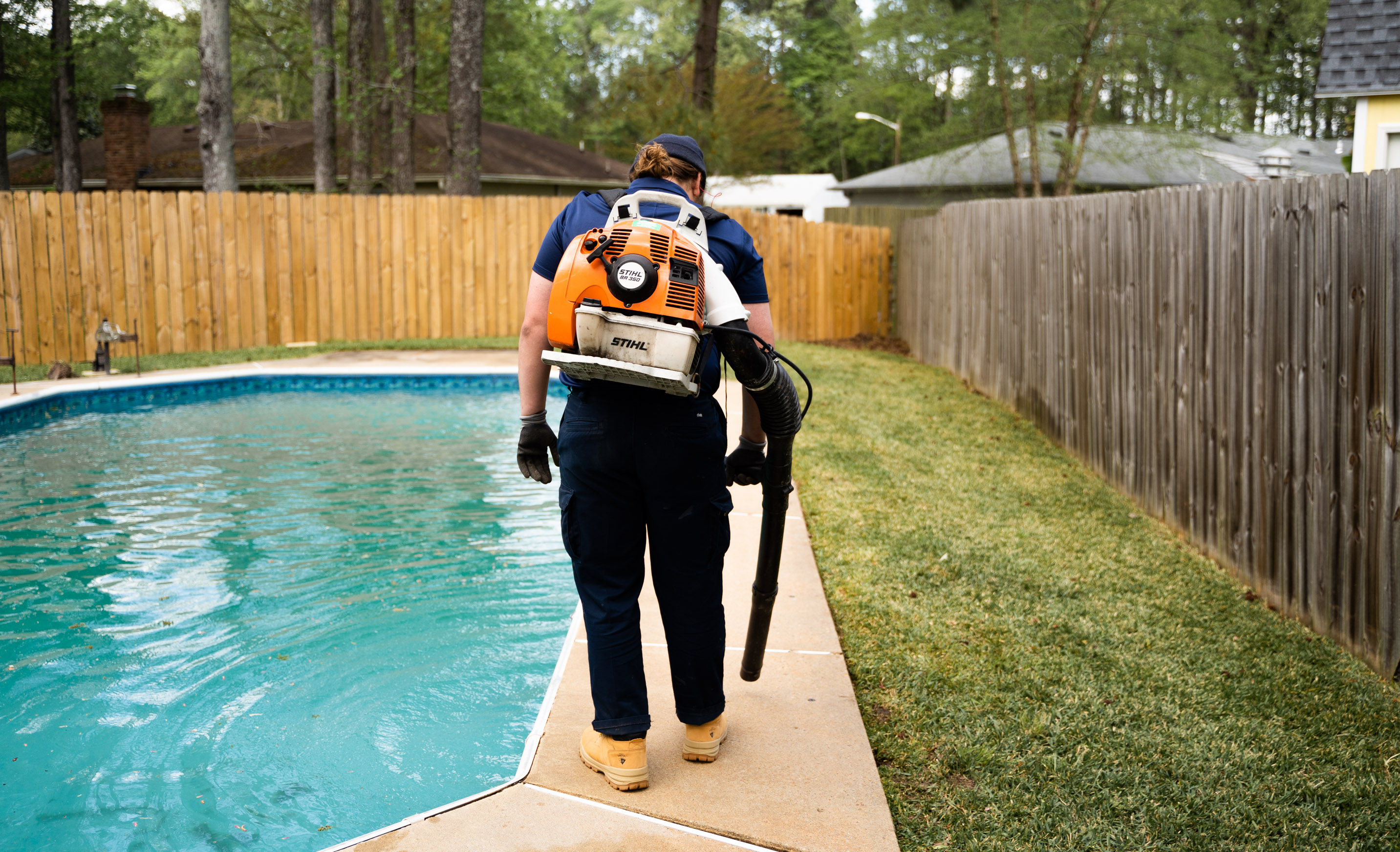 Nowhere is it more important to eliminate tripping hazards than around your pool deck. Keeping pool decks level is key to maintaining pool safety and will prevent dangerous falls that could lead to serious injury.
Repairs Become More Costly
The longer uneven or cracked concrete is left without repair, the more expensive the solution becomes. When left untreated, it allows erosion to affect nearby slabs. Meaning more work will need to be done to get your pool deck looking like it had originally.
Steals Value
Unsightly, uneven, and cracked concrete sidewalk and driveway slabs steal value from your home. But an uneven pool deck can be a non-starter for home buyers who may already be leery about purchasing a home with a pool in the first place.
---
Can I Fix the Concrete Around My Pool?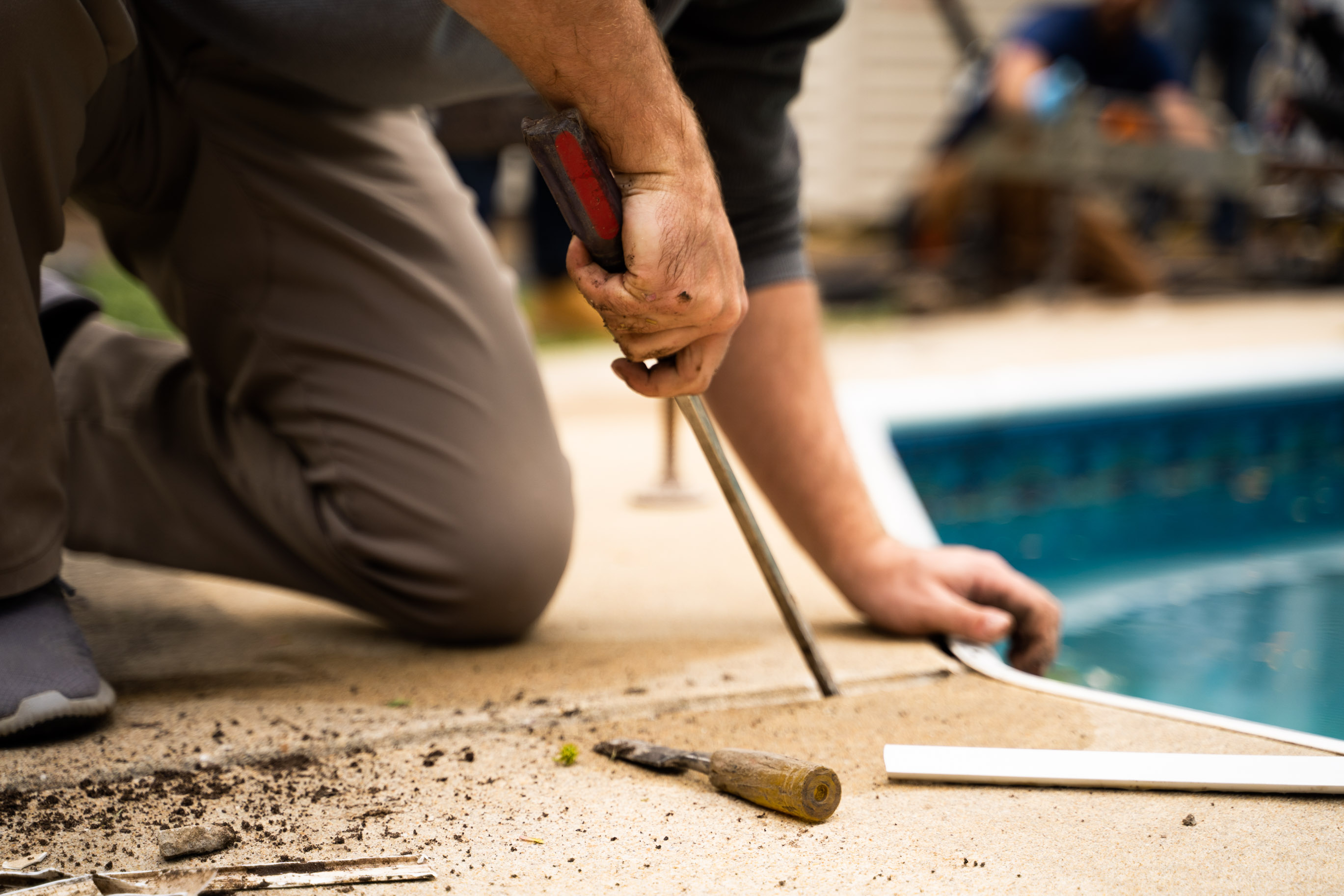 Absolutely. Not only can you fix the concrete around your pool, but hopefully after reading this piece, you understand the importance of doing so quickly.
When looking for a solution for your damaged concrete make sure to find professionals who meet the following criteria:
Experience working with Florida's unique soil
Experience working with pool deck concrete
Warrantied Work
While there are a lot of solutions for lifting concrete, choosing a lightweight, high-capacity polyurethane foam that won't wash out is probably best for your concrete pool deck.
The lightweight solution won't add additional stress to the failing soil and the waterproof foam won't wash out since it will be near constant water.
At Alpha Foundations, our team repairs concrete pool decks daily. If you have questions, we're happy to chat.
Concrete FAQs
This depends on environmental factors at your home. Florida's soil varies from sandy to limestone and concrete can sink in months or after 50 years.
It's common for homeowners to attempt to epoxy concrete cracks around the pool deck. While this may sound like a decent solution, the epoxy is not watertight and easily washes out.
It also doesn't resolve the reason for the crack in the first place, so the slab will continue to sink until the void is filled and the slab is once again supported.
t depends on the pavers and the concrete design. Since both concrete and pavers are equally as likely to sink, it's a matter of personal preference.