Foundation Heave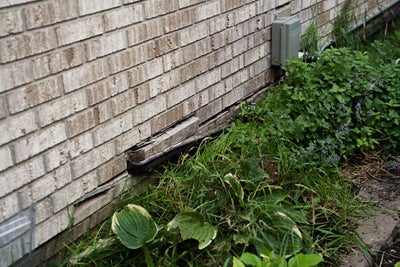 Are you noticing drywall cracks, uneven flooring, or other signs of structural issues in your home? These could be indicative of foundation heave, a condition that poses a significant risk to the stability and safety of your home and family.
With over 20 years of experience providing foundation repair to homeowners in Florida, Alpha Foundations excels at diagnosing and solving issues related to foundation heave, giving you peace of mind for years to come.
By reading this comprehensive guide, you'll gain valuable insights into the intricate world of foundation heave and how expert intervention can protect your property.
What Exactly is Foundation Heave?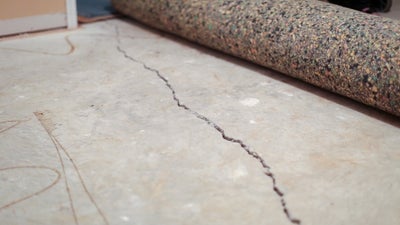 Foundation heave shows up as an upward movement in the foundation of your house. It is often caused by the soil around the foundation expanding and exerting upward pressure.
This soil expansion is typically due to elevated moisture levels or temperature fluctuations. Such changes can yield various noticeable symptoms, including:
Unlike foundation settlement, which results in a downward shift, foundation heave creates an upward movement in specific parts of your foundation, most notably in slab foundations that are unable to withstand the forces of soil expansion.
What Triggers Foundation Heave?
Foundation heave can be attributed to various factors, such as:
Recognizing these elements early on is vital for developing an effective treatment plan.
Is Foundation Heave Fixable?
Yes, foundation heave can be fixed! Using specialized, professional solutions that address the unique needs of your home is the best approach to take.
Alpha Foundations offers complimentary assessments to identify underlying problems and outlines comprehensive repair options that often include foundation stabilization and moisture control tactics.
Steps to Counter Foundation Heave
Each Florida home is distinct, and at Alpha Foundations, we make sure our methods meet your individual needs. Here is our comprehensive strategy:
Thorough Assessment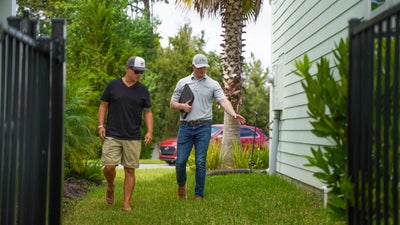 Frist, you receive a free inspection by one of our experts. This enables us to gauge the scope and specific causes of the foundation heave. We examine soil conditions, document visible damage, and collect key metrics to recommend a highly effective treatment plan.
Stabilize the Foundation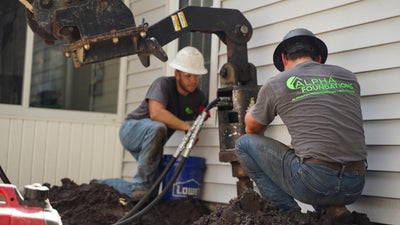 Immediate measures are imperative to tackle any foundation issue, be it heave or settlement. Our specialized pier systems aim to stabilize and realign your foundation:
Push Piers: Deeply installed steel piers shift the weight of the house onto stable soil layers.
Helical Piers: These piers have helical blades and are rotated into the ground to secure them in stable soil.
Slab Piers: Specifically designed for slab foundations, these piers have features common to both resistance and screw piers.
Alpha Foundations experts will guide you through the options and help you make an informed decision tailored to your specific foundation issues.
Managing Water
Given that water is a major factor in foundation heave, moisture management around your property is crucial. If you have a crawl space, we might recommend encapsulation methods such as vapor barriers or drainage systems.
H2: The Importance of Promptly Addressing Foundation Heave
Swift action is essential for the following reasons:
Ongoing movement could exacerbate foundation issues.
Cracks due to heave could allow water and mold to penetrate.
Structural integrity could be compromised, posing risks to your home and family.
Early intervention can avert more expensive repairs down the line.
A stable foundation increases your home's market value.
Alpha Foundations provides precise, backed-by-experience solutions to handle foundation heave effectively.
Reach Out to Alpha Foundations for Lasting Foundation Heave Solutions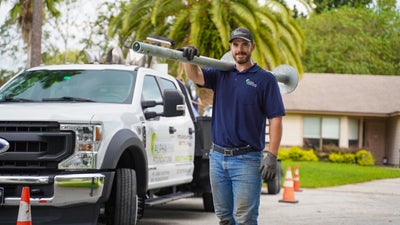 Don't let foundation heave jeopardize the structural well-being or resale potential of your home. Trust Alpha Foundations for unmatched service and a personalized approach to solving this problem.
Your home deserves the highest quality repair solutions for enduring safety and stability. Contact us today for a free, no-obligation assessment and set your home on the path to long-term stability and safety.