Sticking Windows and Doors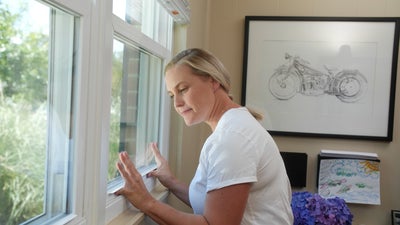 Have you found that your home's doors and windows are dragging along the floor or getting stuck completely? At some point, this issue grows beyond an annoyance and could even become unsafe in an emergency.
Sticking windows and doors often signify deeper structural concerns like a shifting foundation. In Florida's ever-changing climate, such issues can worsen quickly, making it vital to seek professional help as soon as possible.
Alpha Foundations is Florida's premier provider of foundation repair services, serving homeowners across the state since 2002. We specialize in helping homeowners like you identify and remedy potential structural pitfalls, ensuring the safety and integrity of your residence. This page will help you understand exactly how to fix and prevent stuck doors and windows well into the future!
What Are Sticking Doors and Windows?
Sticking doors and windows not only require extra force to operate but can also become a safety hazard in emergency situations. At times, they may become completely stuck in place, making entry or exit difficult.
These issues are indicative of wide-reaching structural issues in your home. Usually, these problems arise from a settling foundation, a condition that should not be taken lightly.
Look out for additional signs like cracks appearing along your drywall or even small gaps between the wall and the floor—these are clear indicators of foundational discrepancies. Unresolved, these symptoms could lead to major structural calamities that are both dangerous and costly to repair. 
What Causes Sticking Doors and Windows?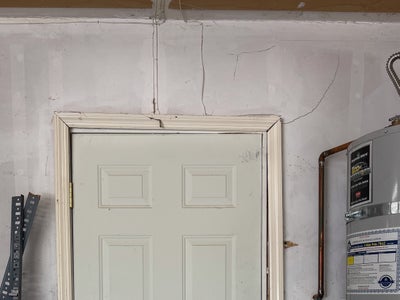 The root causes of sticking doors and windows often include:
Foundation Settlement – When the foundation sinks inconsistently, it throws off the balance of your entire home, causing floors to tilt and walls to crack. Over time, this causes doors and windows to become stuck.
Uneven Floors -If you have a damaged foundation, the floors are more than likely going to become uneven. When the floors start to be pushed out of line, your doors and windows follow suit and become stuck.
Moisture Intrusion – Florida's humid climate can exacerbate issues related to moisture infiltration, leading to warping and swelling wooden frames. This leads to sagging floors, and by extension, stuck doors and windows.
Can You Fix Sticking Doors and Windows?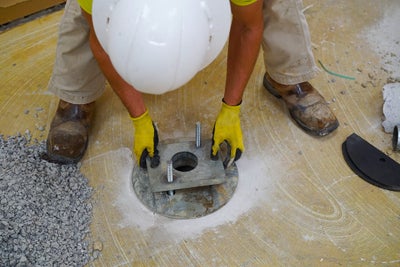 Yes, the issues causing sticking doors and windows are fully repairable, provided you address the foundational problems with specialized services.
How Alpha Foundations Resolves Sticking Doors and Windows
We employ a multi-faceted approach to handle these issues:
Foundation Piers – These are designed to stabilize your sinking foundation and may also lift it back to its original position.
Crawl Space Supports – Specialized supports are installed to reverse sagging floors and realign your home's structure.
Drainage Systems – Adequate drainage is crucial to prevent moisture-related issues; hence we deploy sump pumps and other moisture-control methods.
For homes with basements, additional reinforcements like steel beams and wall anchors are used for long-lasting results.
Alpha Foundations utilizes cutting-edge solutions like our IntelliJack™ crawl space support jacks and SettleStop™ helical piers, specifically designed to offer a permanent remedy for sticking doors and windows.
Why Act on Sticking Doors and Windows Now?
Delaying action on sticking issues can result in an array of problems, from further damage to door and window frames, to the serious risk of structural collapse. Moreover, postponing professional intervention can significantly raise the future repair costs.
Temporary fixes can mask the issue briefly, but without addressing the root cause, the problems will resurface, possibly worse than before. Trust in Alpha Foundations' tried-and-true, long-lasting solutions to safeguard your home against these recurring issues.
Contact Alpha Foundations for Solutions to Sticking Doors and Windows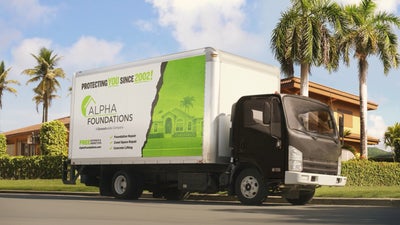 If you're experiencing issues with doors and windows that won't budge easily, let Alpha Foundations conduct a thorough foundation analysis to offer customized solutions.
Our experienced team provides not just immediate relief, but permanent solutions that withstand the test of time. Contact us for your free, no-obligation estimate today!
FAQs
Foundation repair should never be attempted with DIY methods. The process requires specialized tools and training. Homeowners can seriously injure themselves or even cause more damage if they try to fix the foundation on their own. Instead, work with a professional team like Alpha Foundations to ensure foundation repair is completed successfully and safely. 
Much of the soil in Florida is sandy, which means it is more likely to erode during a storm or hurricane. In Florida, your home will face plenty of rain and wet weather which can lead to inadequate support for your foundation. Over time, the foundation will sink and settle into the ground causing many different foundation problem signs. 
Foundations in Florida are vulnerable to all kinds of moisture damage. For instance, the soil supporting your foundation is likely made of loose sandy soils that are susceptible to washout. Even just one large storm can easily wash away sandy soil and cause the foundation to begin sinking. The already loose nature of sandy soil does not help. In fact, loose soil can start even before your home has been built. 
Publish Date:
Last Modified Date:
Explore more problem signs