Cracked Chimney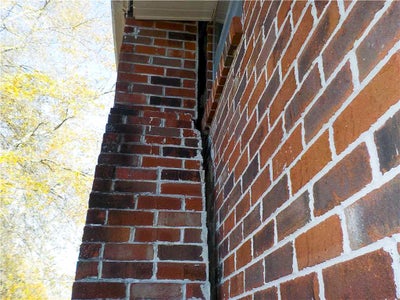 Having a fireplace adds to the coziness of your home, but if the chimney is showing signs of structural damage, it puts your entire home at risk.
One of the biggest threats to your property is a cracked chimney, and it shouldn't be ignored. Doing so will allow it to get weaker and lead to even more foundation issues.
Alpha Foundations knows that your home is a significant investment, and it deserves only the best care. We are experts in comprehensive foundation repair services, including cracked chimneys, with our specialized repair techniques and products.
After reading this page, you'll understand why your chimney is weakening and how to mend it to safeguard your home and family.
What Is a Cracked Chimney?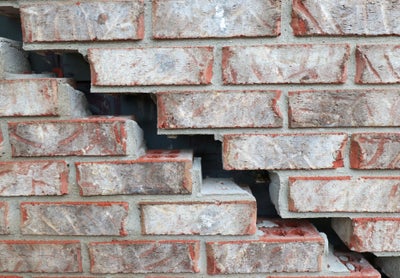 A cracked chimney involves observable or concealed breaks in the chimney's brickwork or masonry. Various components like the flue, chimney crown, and chimney body show these cracks.
Typically, these cracks are more evident in the mortar that connects the bricks. These aren't just aesthetic concerns; they could be a warning sign of even more substantial issues like water infiltration or foundation settlement.
Signs may also include spacing between bricks, potentially causing further damage such as leaning away from the house.
What Causes Cracked Chimneys? 
Multiple factors contribute to cracked chimneys, with foundational shifting and unstable soil being the primary culprits. Florida's soil, often sandy and porous, can be problematic for maintaining stability.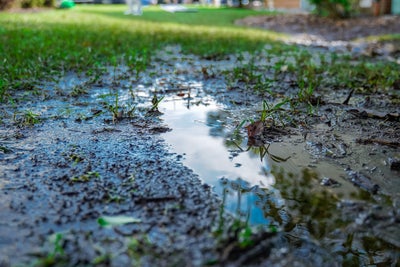 Soil instability can arise from:
Water Saturation: Intense rains and flooding soak the soil, making it too weak to support the chimney's weight.
Soil Erosion: Prolonged exposure to water can lead to soil erosion.
Drying and Shrinking: Drought conditions cause soil to contract, creating gaps that the chimney can sink into.
Flawed Soil Preparation: Inadequate soil compaction during construction can lead to a weak foundation due to a lack of support from the ground.
Intrusive Tree Roots: Nearby trees can disrupt the soil stability as their roots seek moisture, affecting the chimney's foundation.
As chimneys often have separate foundations from the house, they are more vulnerable to these soil-related issues because they don't have any additional support from the home itself.
Can You Fix Chimney Cracks? 
Absolutely! Fixing chimney cracks is possible, but a comprehensive solution is vital. Quick fixes like brick repointing or using sealants are only temporary and not sufficient. Over time, these band-aid solutions will fail as the chimney continues to move due to unstable soil.
Alpha Foundations offers a long-term strategy by diagnosing the underlying issues and applying our expert solutions, tailored to your home's specific requirements. These may include installing foundation piers.
How to Fix a Cracked Chimney 
Inspection and Diagnosis 
Our skilled team conducts an in-depth inspection of your chimney and home's foundation, identifying the scope and location of any cracks and damage.
Install Foundation Piers 
To ensure lasting repair, we employ foundation piers to stabilize your chimney. The piers even have the potential to restore a leaning chimney back to its original position.
Based on soil conditions and amount of damage to your chimney, we employ either helical piers or push piers, drilled deep until reaching stable soil. The process involves: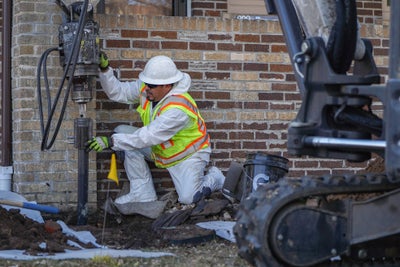 Soil excavation down to the chimney footer
Hydraulic tools to insert the piers
Monitoring pier depth and pressure
Attachment of robust steel brackets to chimney footings
Installation of benchmark rivets
Soil backfilling
Annual Maintenance Inspections 
We offer optional maintenance services to make sure the pier system continues providing your home with adequate support. While the chance of deterioration is rare, performing yearly inspections (which include laser-level checks) is always recommended.
Why Address the Chimney Issues Now 
Postponing chimney repair aggravates its condition, resulting in further risks and increased future repair costs. Addressing these issues promptly ensures:
Safety: Neglected cracks can lead to structural failure.
Water Resistance: Prevent water from seeping in through cracks into your crawl space.
Fire Safety: Reduce fire risks due to a deteriorating chimney.
Cost-Effectiveness: Early action usually costs less than emergency repairs.
Property Value: A well-maintained chimney enhances your home's value.
Alpha Foundations provides specialized, enduring solutions for chimney repair and stabilization.
Contact Alpha Foundations for Lasting Chimney Repair Solutions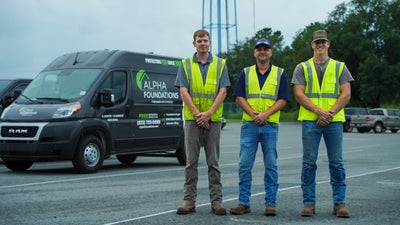 A damaged chimney quickly becomes a safety liability. We offer a complimentary, obligation-free inspection to homeowners throughout the state of Florida.
Trust Alpha Foundations for all your chimney and foundational repair needs. Don't let cracks get worse—contact us today! 
Publish Date:
Last Modified Date:
Explore more problem signs