Crack in Foundation Wall
Foundation wall cracks are more than just cosmetic flaws; they are often ominous signs of a failing foundation. With over 20 years of expertise in Florida foundation repair, Alpha Foundations is your ally in ensuring the stability and long-term health of your home.
What Are Cracks in Foundation Walls?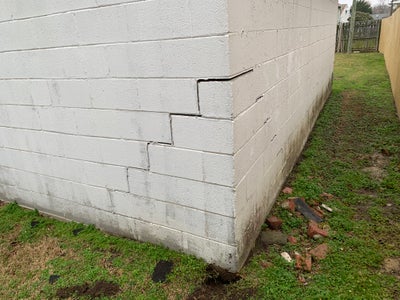 Cracks in your home's foundation aren't merely surface issues. They are fractures in the concrete framework that holds up your residence.
From small, almost imperceptible lines to significant fissures, these cracks often serve as red flags for deeper foundation-related troubles. With the climate and soil conditions unique to Florida, the early diagnosis and remediation of foundation cracks are particularly critical.
By addressing the issue head-on, you can prevent cracks from escalating into something much more severe—and costly.
What Causes Cracks in Foundation Walls? 
Several factors can end up causing cracks in foundation walls:
Shifting Soil: The earth underneath your home is not static. When it shifts unevenly, the foundation can displace, putting stress on the walls and causing them to crack.
Clay-Rich Soils: Soil with high clay content may swell up depending on moisture levels, placing immense stress on your foundation walls, which in turn can lead to cracking.
Underground Water Pressure: If your home has poor drainage, underground water accumulation creates lateral pressure against the foundation walls. This force can cause the walls to move inward, developing cracks over time.
Understanding these factors is crucial, especially in the Floridian context, where soil and climatic conditions can add complexities to the issue.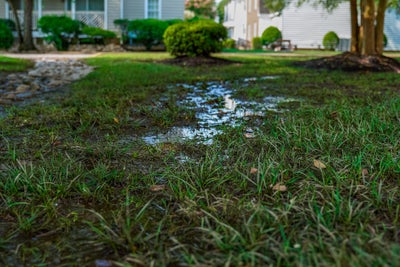 Can You Fix Cracks in Foundation Walls?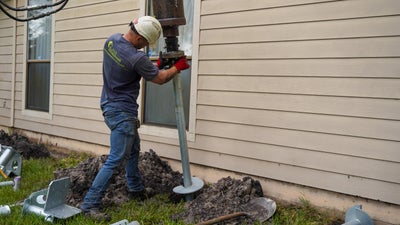 Absolutely, cracks in foundation walls can be treated effectively to restore the structural integrity of your home. Alpha Foundations provides an advanced solution tailored to the specific needs of your situation:
Pier Systems  
Our specially engineered foundation piers go beneath your home's foundation, redistributing the structure's weight to stable soil layers, thus counteracting any settlement that could cause further cracking. These include helical piers, slab piers, and push piers.
How to Repair Cracks in Foundation Walls 
Why Repair Foundation Wall Cracks Now? 
Foundation cracks won't get better over time, they'll only get worse. For that reason, dealing with the problem sooner rather than later has several advantages:
Cracks can worsen over time, demanding more complex and costlier repairs in the future.
Water entering through cracks may lead to mold formation and impact indoor air quality.
Foundation shifts can cause operational issues with doors and windows.
Ignoring the problem could eventually endanger your home's structural stability.
Don't wait any longer—contact Alpha Foundations now for a free, no-strings-attached inspection and quote.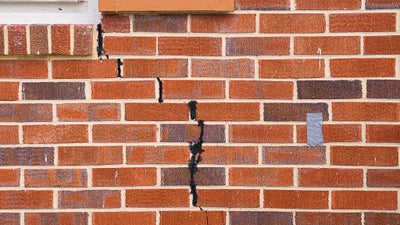 Choose Alpha Foundations for Lasting Foundation Wall Repair 
With over two decades of experience, Alpha Foundations has been empowering Florida homeowners to face foundation challenges head-on. Our experienced team can evaluate your foundation's condition, proposing custom solutions using state-of-the-art technologies.
Reach out to Alpha Foundations today for a free, non-committal assessment of your home's foundation wall crack repair. Secure your home's future with Alpha Foundations' expertise. 
FAQs
The duration of the repair process can vary depending on the extent of the damage, the methods used for repair, and weather conditions. Generally, foundation repair can be completed in a day or two, but more extensive damage might require a week or more. It's best to consult with our specialists for an accurate timeline for your specific case. 
Generally, homeowner's insurance policies do not cover damage caused by "settling, cracking, or shrinking" of the foundation. However, if the foundation cracks were caused by a covered issue like a natural disaster, you might be eligible for coverage. It's crucial to read your insurance policy carefully and consult with your insurance agent for specifics.
While it might be tempting to handle minor cracks on your own, foundation repair is generally not a DIY-friendly task. Improper repairs will actually make the problem worse. Given Florida's unique climate and soil conditions, it's strongly recommended to consult professionals like Alpha Foundations for a thorough evaluation and repair. 
Publish Date:
Last Modified Date:
Explore more problem signs