How Foam Injections Lift & Level Florida's Concrete
One of the advantages of living in the sunshine state means you can enjoy time outside year-round.
However, if your concrete driveway, sidewalk, or walkway slabs are sinking, uneven and unsightly, enjoying your yard can be difficult.
Polyurethane foam injections are the new cutting-edge solution to remedy this problem.
In this article, we'll discuss how foam injections work and the benefits versus older lifting methods.
---
What Are Polyurethane Foam Injections?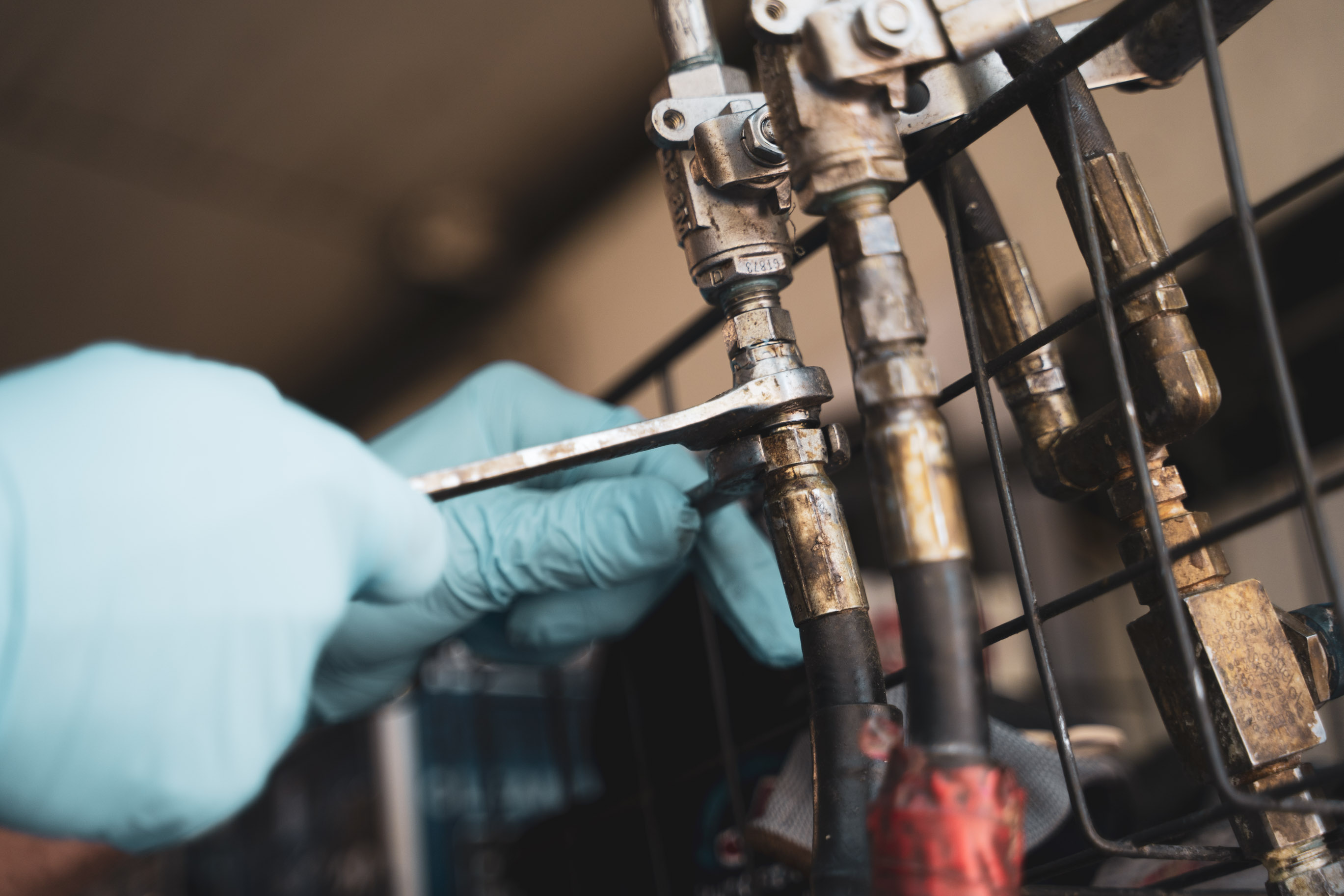 Polyurethane foam is a two-part polymer that combines and cures beneath your concrete slab to lift and level damaged structures.
After heating to a precise temperature, the hardening and rising agents combine to expand for about 15 seconds before hardening. Skilled installers must act quickly to direct the foam properly and get a precise lift.
Why Concrete Sinks
Your concrete sinks for many reasons, most of which are environmental. The varied soil throughout Florida does little to help. Common factors include:
Soil Washout
Shrinking Soil
Poor Installation
How They Lift and Level Concrete
The process of installing polyurethane injections is rather straightforward, however, the skill involved in executing the process is much less simple.
Determining the proper amount of product and precise placement takes great skill and knowledge of the local soil.
Below are the steps local experts would take to lift your sunken concrete: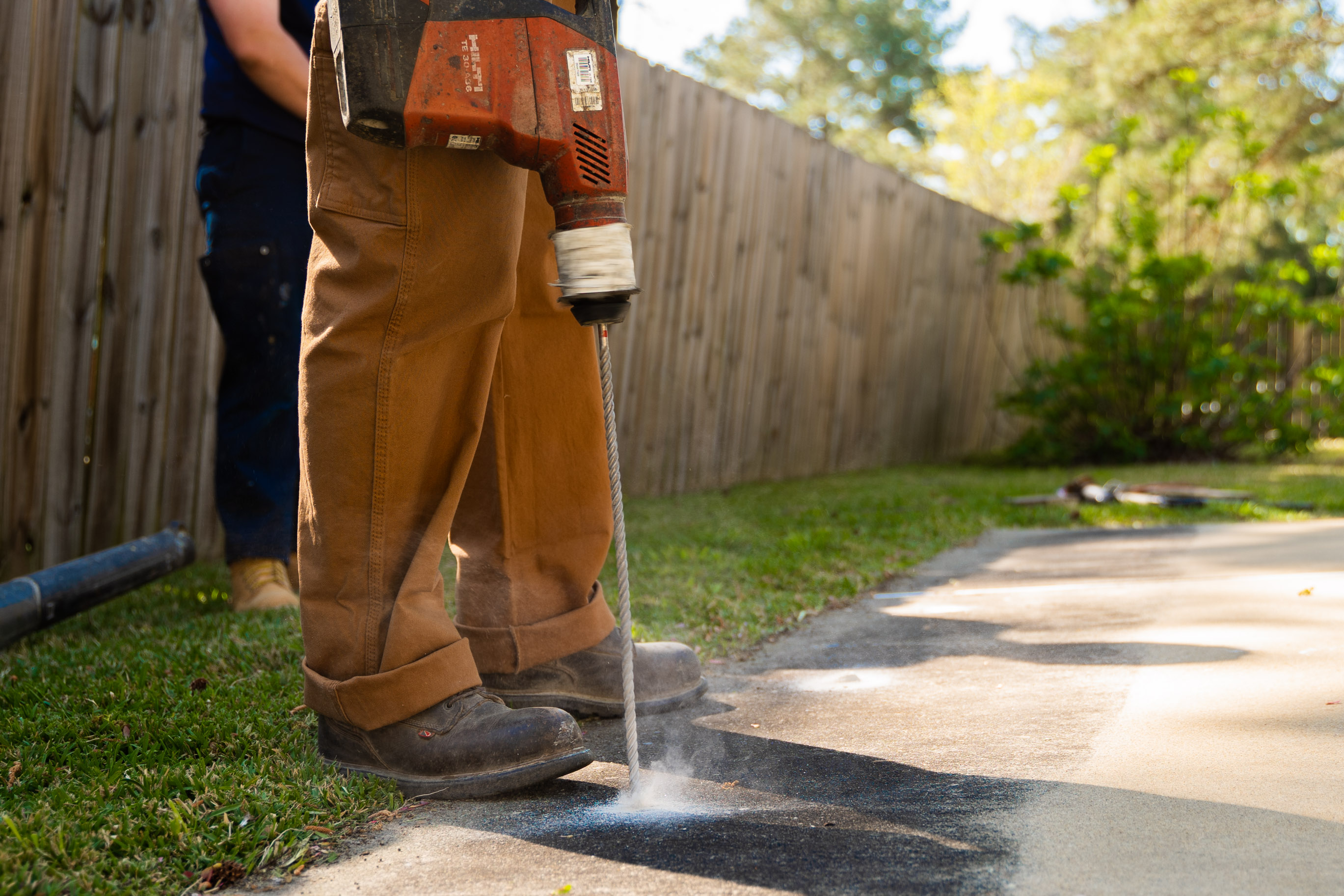 Small holes (about the size of a penny) are drilled into the concrete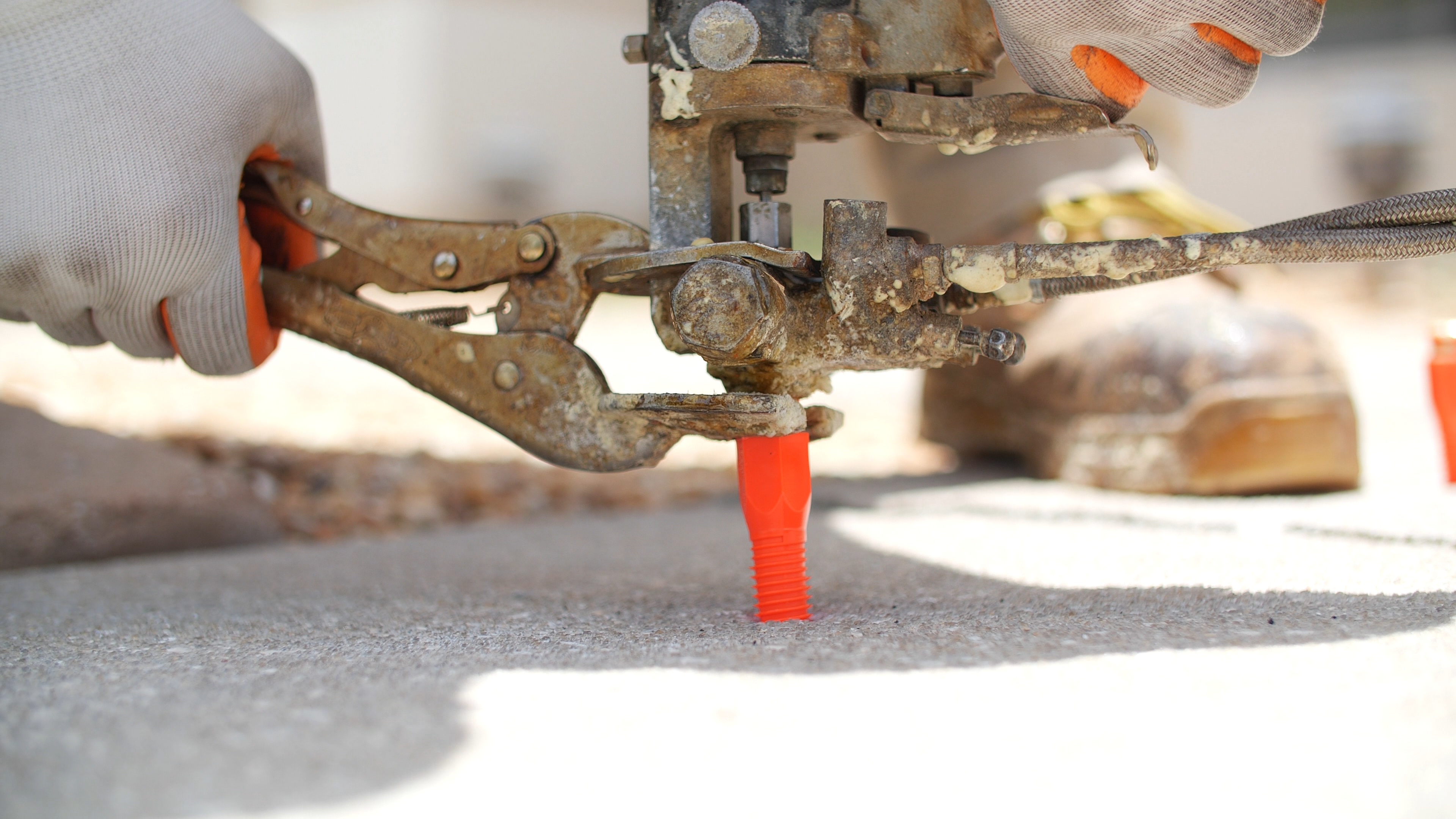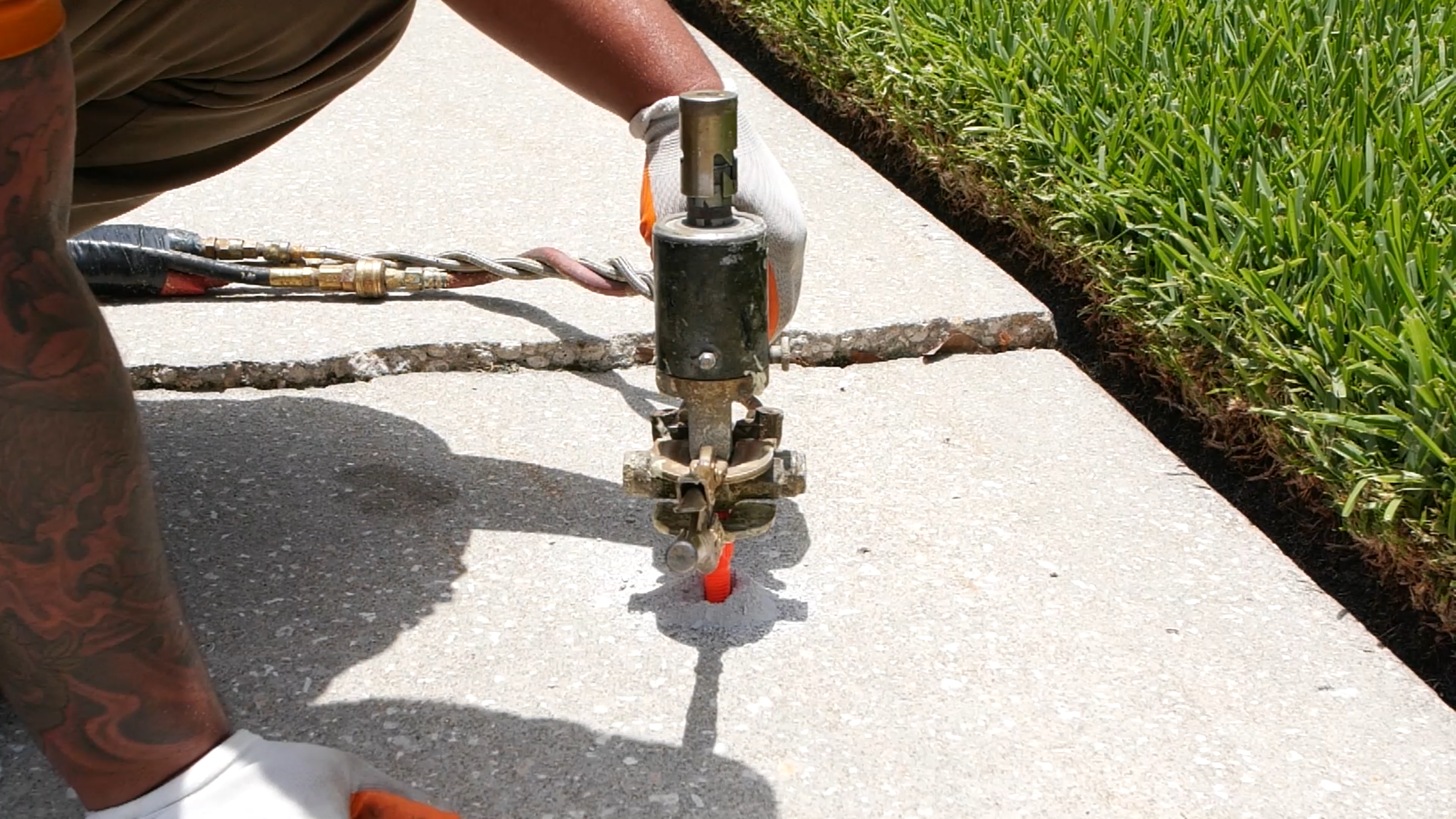 The two-part polymer is injected into the ports where it mixes and expands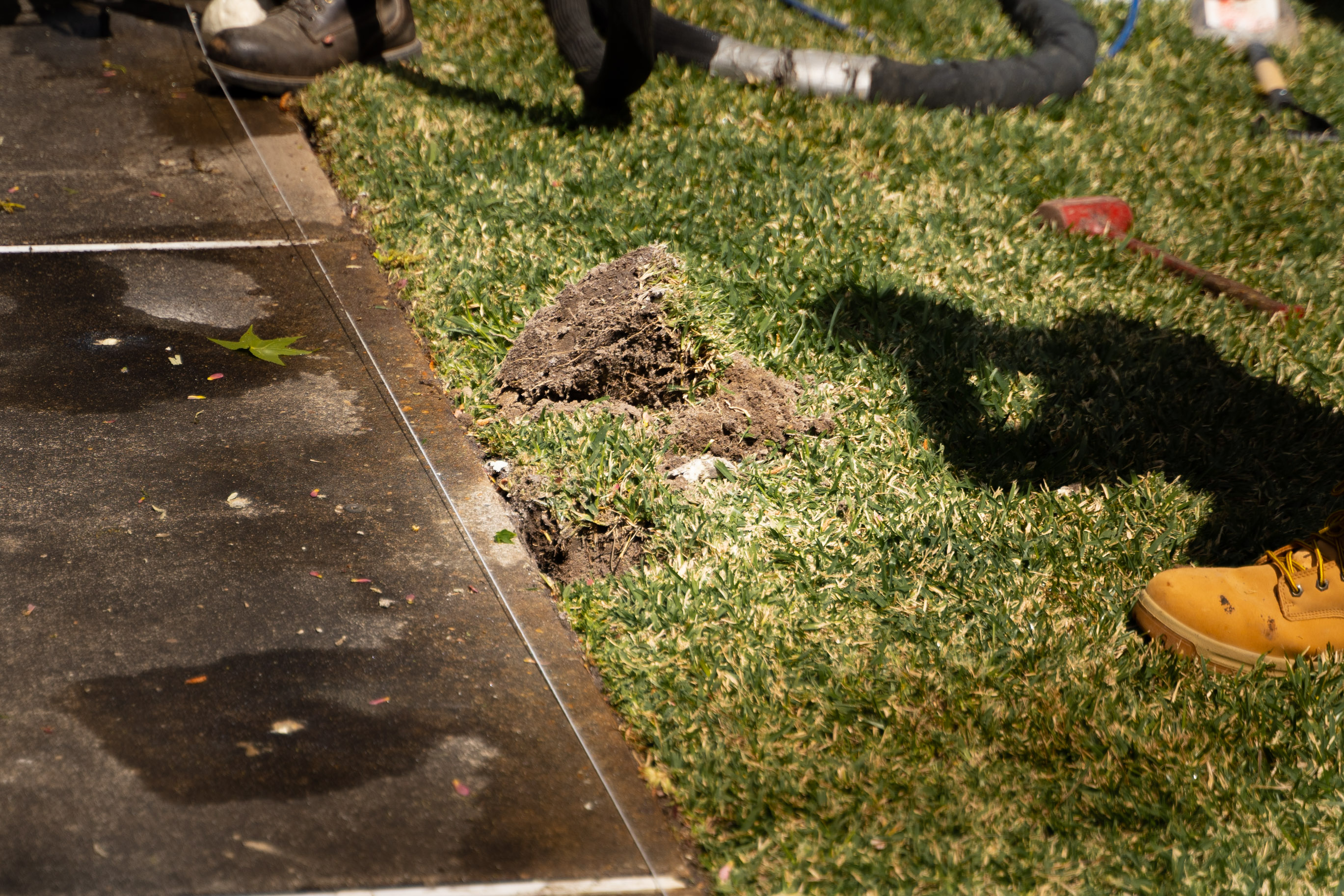 Ports are removed; holes are filled and smoothed
With a cure time of just 20 minutes, homeowners can get back to their daily activities without interruption.
---
Benefits Over Mud jacking
Before we address the benefits of polyurethane injections over mud jacking, first let's explain what mud jacking is.
Mud jacking is a method of lifting concrete using a slurry of cement, sand, and mud injected beneath the slab to achieve lift.
Mudjacking:
Large Drill Holes (1-2 inches)
Injected Material is Heavy & Can Cause Compaction
Susceptible to Erosion
Long Cure Times
Polyurethane Injection:
Penny-sized Drill Holes
Lightweight Injection Material Strengthens Soil
Waterproof & Won't Washout
Cures in 20 Minutes
---
When to Get Foam Injections to Fix Your Concrete
Sunken concrete sidewalks, driveways, pool decks, or patio slabs will only get worse with time. So, it's best to act quickly when considering a repair.
Sunken slabs not only pose a serious tripping hazard, especially around pools, but they also steal value from your home and can damage your vehicle.
When looking for a repair company, be sure they have knowledge of the local soil and a proven track record of lasting repairs.
FAQs
Not all foam jacking is equal. Alpha Foundation offers a 5-year warranty on foam jacking jobs.
No. Canned spray foam is commonly used to seal cracks. The success of this is debatable, but its ability to lift heavy concrete slabs is not.
Foam jacking exceeds mud jacking since it not only leaves a cleaner-looking injection site but also provides a much longer-lasting solution with a quicker cure time.
Mud jacking does nothing to address the root cause of the sunken concrete, and adding additional weight to the failing soil beneath the slab, it can make the problem worse.